Plaka is unique and has unbelievable spots and places you can visit. Who are the top?
1 Lysicrates Monument
Lysicrates monument was the prize monument for the best theatrical play, raised during the 111th Olympiad  (335-334 BC). The upper part shows the mtyh of Dionysus, the marble is from Hymmetus.  In the middle ages and occupation of Athens the area was bought from Capuccini Order and was built on it in 1685In the Cappuccini monastery that had included the monument from 1669, Lord Byron was hosted while in Athens (1810-1811).. Lord Elgin wanted to take the monument as well, but the monks rejected his request. The first tomato plants were planted here in Athens. The monastery was burnt in 1890 but the monument was saved. It was reconstructed after French architects François Boulanger and E. Leviot. Many buildings around the world have imitated its style, from USA to Australia.
2 Athens first University- from Plato's Academy  to Capodistrias and Kolokotronis dream- Tholou 5
In Tholos street, the Cleanthis- Schaubert house hosted the first University of King Otto in 1837. This house was rebuilt from its ottoman ruins by Schaubert and Cleanthis, architects who were given by Capodistrias Athens architectural plan. The building is still open today in several occasions. it was used for several occasions, among them the first Greek university from 1837-1841. While walking there, you will admire the secret beauty of Plaka.
3 Makrygiannika – metro Acropolis
Today because the New Acropolis Museum is located in the area, it is full of cafes, restaurants and bars. Areopagitou starts from there, and metro Acropolis is also here. The place was a main battle area during the Greek Civil War in 1944.
General Makrygiannis from whom the area is named, shares the fame the most prestigious 1821 heroes (with Theodoros Kolokotronis), who survived many years after the Greek War of Independence. After the liberation, he had bought several acres of land around Zappeion and a part of them were donated for building National Garden. Makrygiannis was also one of the main leaders of Syntagma rebellion to the palace that renamed the modern square into Syntagma. The house of the General was in the crossroad of Makrygianni Streets and Athanasiou Diakou. It was a big two floor building, built in 1834, which had many auxiliary spaces, like a cottage and storehouse, that were preserved up to the 1950's.
4 Tower of the Winds or Aerides or Orologio Kirristou
Initially built from Syrian engineer Andronikos (from Kyros in north Syria>Kyrristou) as a meteo station (<tower of winds) in the 1st century AD. During Athens' Ottoman occupation it worked as a spiritual center , something that saved the building from Elgin's madness.
Tower of the Winds is an octangular building made from pentelic marble. An important public building, in the center of busy downtown Roman square with sun clocks externally. In the early Christian years, the Clock became a church or Baptism place, until the Ottoman period. After 1838 till 1841 the area has been excavated and cleaned from the soil that had covered it.
The area was named Aerides (<aeras is wind) and was considered the centre of Athens during the reign of Bavarian King Otto (1832-62). A market was located here and the so-called 'Plane Tree Square' (Platanos square) which was a barracks in which the Bavarian Army camped. Today Platanos is used in Plaka to name restaurants, shops, even parking spaces.
At the same square, there was the Madrasa of Athens, where today the door is there, actually the only thing left.
5 Cine Paris – Kydathineon 
Even open only during summer, Cine-paris story is back 100 years. A barber and former Paris inhabitant moved to Athens and thought of starting cine movies in Athens, with Cine Paris as its brandname. in 60's it was transferred to the modern location in Kydathineon, and since 1986 it operates under a new management.  A must for a Plaka experience.
6. Brettos at Kydathineon
Brettos and more wine and cocktail bars are famous globally. Dont miss the chance to find the top of wine bars in athens!
7. Handmade items
Athens products and agora were famous for centuries.Today the same artistic
Geoartshop silversmith, ceramics, handmade sandals, clothes and more personalised items. Spartan collection is an exclusive silver collection from George.
8. Plaka Galleries
Art is living in Athens. Numerous galleries are located in Plaka, such as Orlik, Tsolas and more wait for you.
Unique desings, located at building from the past, other inside cosy and modern spots, makeing the human eye to enjoy aesthetics, with the history revolutionary approach of the oldest city of Europe. Even galleries are everywhere in Athens, especially those at Plaka provide the guest with an aura that can find nowhere else.
You can find a more detailed list here. 
9. An essence of relaxation, sensation reviving from the past: Al Hammam & Niriides spa.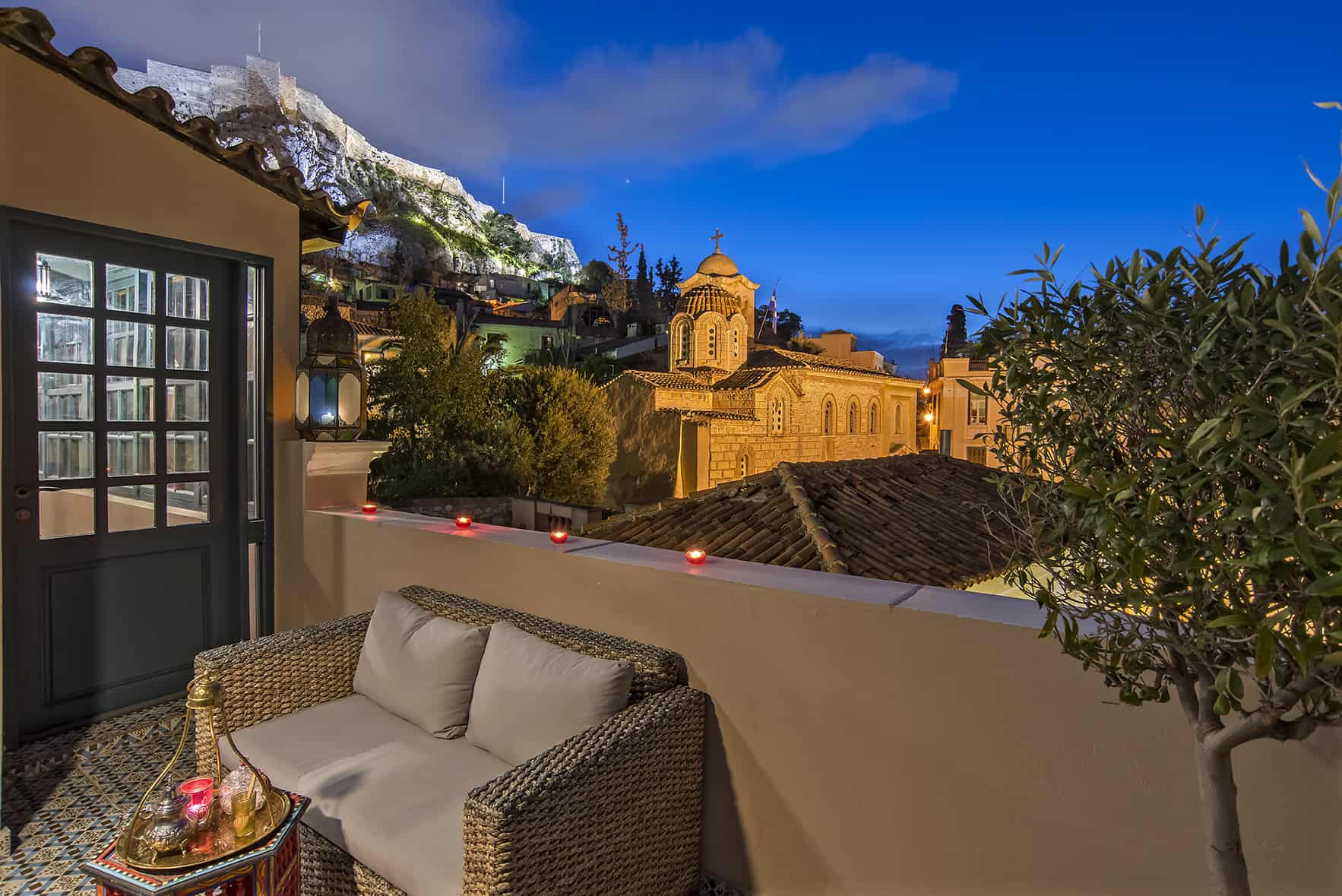 Hammam. An amazing experience from the East, thankfully still in Athens is Hammam. Al Hammam, a unique space for recreation is hosted at a magnificent historical building, near Ragavas church. So someone has the option of trying their services at Plaka, at a unique space and afterwards either wonder around Plaka streets or sit somewhere for food and relax more !
Niriides Spa is another amazing spot for recreation. Their services are based on ancient Greek Hippocratic texts and in the texts Iliad and Odyssey of Homer. Their philosophy is based on the honest love for ancient Greek treatments and respect for ancient Greek culture. So, both choices are a must for those who love nature and unique experiences.
10. Orthodox churches: Metohi Panagiou Tafou.
This church was actually a station for those who wanted to be baptised in Jerousalem and before going there they decided to leave their belongings to church. So this church was the office of Jerusalem Orthodox Patriarchate.
Plaka is still unexplorable. Here is a map to help you. Find Plaka's top view options or top food ones.